FIND IT IN A SKINCARE SET AND SAVE
1
2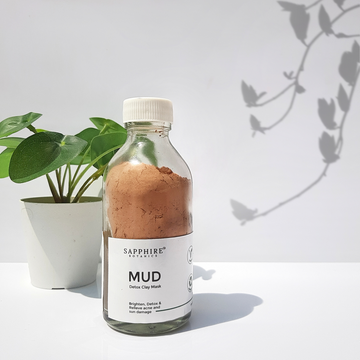 1.Reduces acne, breakouts and shrinks pores.
2.Controls excess oil production 
3.Fades away dark spots, hyperpigmentation, & scars.
4.Reduces fine lines, wrinkles and brightens the complexion.
Rosehip, Baobab, Argan, Squalene, Walnut, Tamanu, Blackseed, Apricot, Hemp, Flaxseed, Tea Tree, Bitter Orange, Lime, Lavender & Rose
The Nope List: No toxins. No sulfates. No parabens. No harmful preservatives. No synthetic colors or fragrances. Ever.
Skin type : All skin types.
Addresses concerns : Breakouts and Blemishes (including harmonal acne), Dull & Dehydrated skin, Hyperpigmentation and dark spots.
How to use Glow ?
Massage 3 to 4 drops over the face, neck, and massage in upward direction,
Application: In the PM:
Apply after cleansing and toning. Follow with a hydrating Moisturizer such as the "Lust Camellia Moisturizer" if your skin feels dry.
Detoxofies and removes tan
I am always looking for a natural ingredients skincare. And then I stopped here. My skin is acne prone and oily with dullness. After using this mask for once a week my skin is definitely better with its added natural glow obtained from this mask.We all know that kaolin Clay is used for acne and Rhassoul Clay is used for both skin and hair.Oh French pink clay it just removes the dead skin cells. Then how can I leave without buying this mask with mixture of these three clays with amazing benefits . If you are like me craving for natural skin glow mask then you should buy this
I was never into skin care products right from my childhood I opted for the minimalist approach! Seeing so many reviews for glow just wanted to give it a shot. And to my surprise I love it. The fragrance is so pleasant it's like right from the herbal gardens and it adds a glow to my otherwise plain full face. Skincare is costly but for something that actually works the price is acceptable. Thank you sapphire botanics for creating real products!
Ingredients