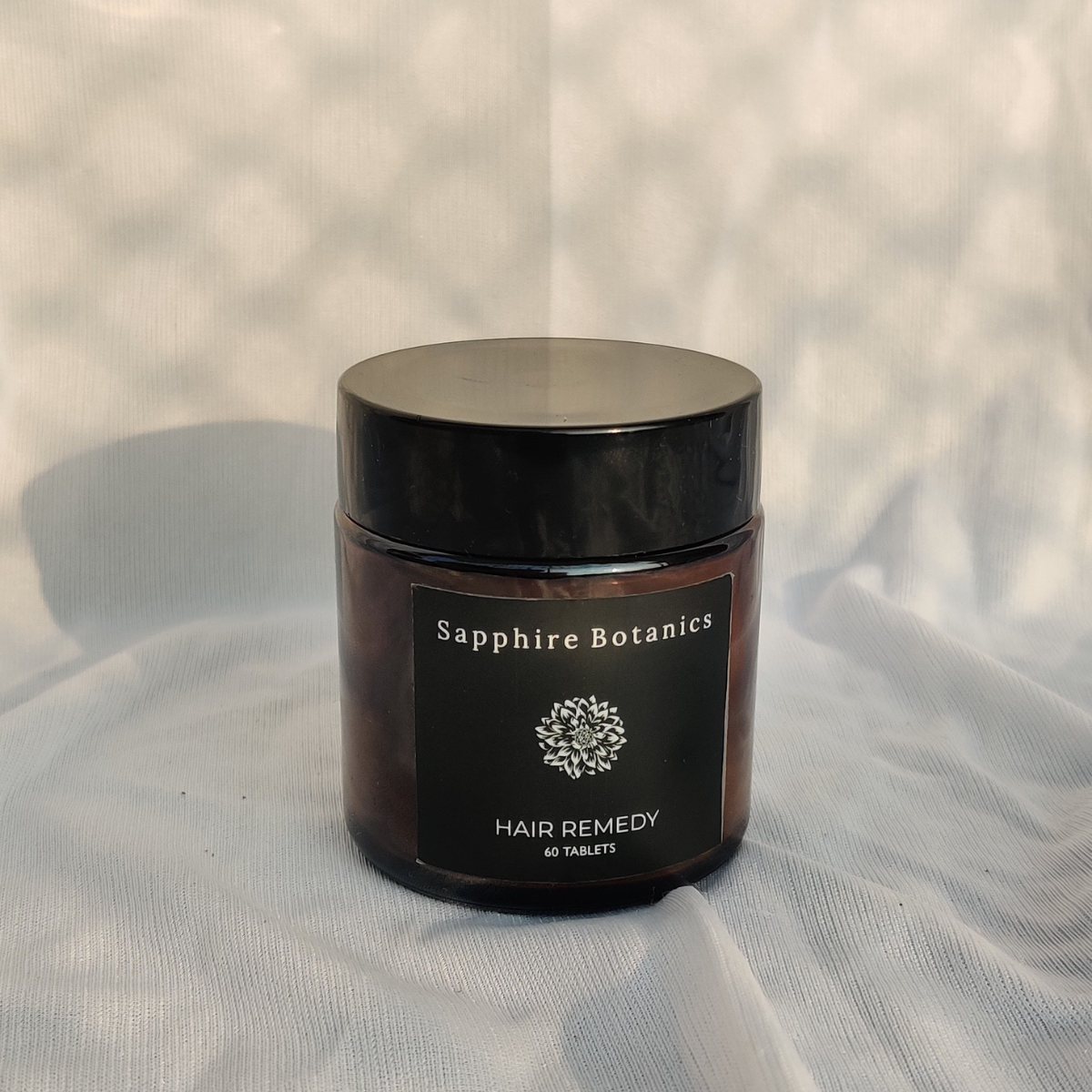 Sale price
Rs. 950.00
Regular price
Rs. 950.00
Tax included.
HAIR REMEDY, our 100% herbal hair supplement contains biotin, saw palmetto and other bioactive ingredients that promote new hair growth, reduce hair fall and strengthen your scalp and hair health. Be it scalp issues or hairfall, caused by stress, hormonal imbalance or nutritional deficiencies, Hair Remedy has got you.
1. Targets root causes of hair loss such as poor nutrition, DHT and vitamin deficiencies.
2. Promotes hair growth and strengthens hair.
3. Increases hair volume and hair thickness
4. Boosts cell regeneration in the scalp
Biotin(Extracted from Sesbania), Ashwagandha, Saw palmetto, Bhringraj, Bhrami, Triphala, Pumkin seed, Horsetail Grass, Ginseng, Dandelion Root, Gotu kola, Nettle, Jatamansi, Fenugreek, Manjistha, Sunflower seeds.
The Nope List: No toxins. No sulfates. No parabens. No harmful preservatives. No synthetic colors or fragrances. Ever.
Take 2 capsules daily in the AM with food. The bottle contains 60 tablets and will last for a month.
For those looking for hair growth and stopping hair fall.
How long does it take to see results?
It takes 3 months on average to see visible results when on a complete recommended plan.