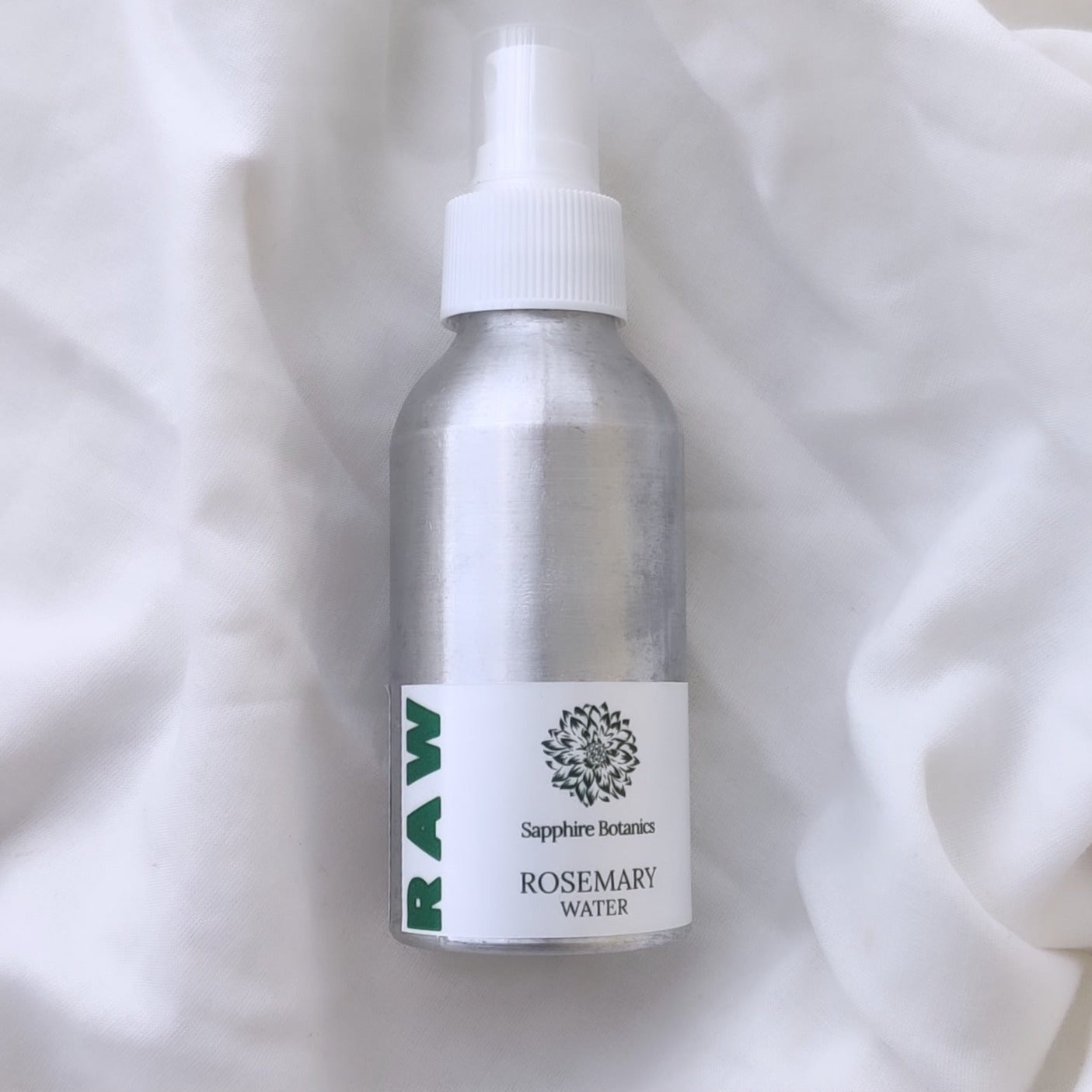 Sale price
Rs. 500.00
Regular price
Rs. 500.00
Tax included.
Rosemary water is a tried and tested way to promote healthy hair growth. Even individuals with issues such as thinning locks or a receding hairline may notice improvements when using rosemary water for hair growth. 
Rosemary Water
Sale price
Rs. 500.00
Regular price
Rs. 500.00
1. Promotes hair growth and reduces hair fall
2. Reduces inflammation and redness on skin
3. Protects the skin against damage from free radicals
4. Refreshing and stimulating aroma helps with memory and concentratizon
Steam Distilled Organic Rosemary hydrosol.
The Nope List: No toxins. No sulfates. No parabens. No harmful preservatives. No synthetic colors or fragrances. Ever.
Use it as a scalp mist for promoting healthy hair growth and healing dandruff
Use it as a facial toner for its skin clarifying properties
Unable to focus on work, spray it for concentration.