Journal
Dry Skin? Here's a simple skincare routine.
by Sapphire Botanics on Mar 25, 2022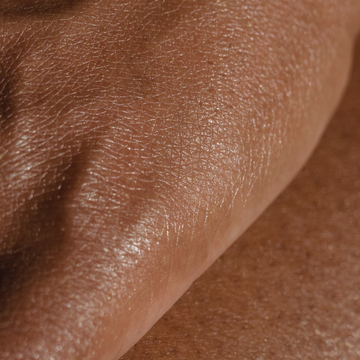 If you are a girl with dry and dehydrated skin, then you may already know that finding the right skincare routine is like chancing upon treasure. You know that flaky, tight feeling in your skin all too well. Well, girl, the right skincare routine can fix that for you.
Who doesn't like soft, supple and radiant skin? To achieve that however is quite a task! There are many types of skin, but dry skin can be the toughest to deal with. It often comes with itchy and rough texture, uncomfortable tightness, dullness and flakiness which can be pretty annoying and even painful! Dry skin is also much more prone to early signs of aging. No need to lose hope though - all it needs is a little extra care!
You need a skincare cocktail that provides the right kind of moisture to make your skin appear plump, smooth and flake-free. That's why we're here to break down the exact skincare regimen for dry skin you need to follow every day and night to help you achieve your dream skin in no time. You're welcome!

Simple skincare routine for dry skin:

CLEANSER: Strip - Avocado Cleansing Balm
Dry skin can easily be aggravated by harsh or drying ingredients, so start your day with a gentle cleanser specifically formulated with dry skin in mind. STRIP holds the number one spot for hydrating and soothing skin whilst it washes away overnight grime, makeup residue, impurities etc.

How to use it?
● Take a good amount of Strip Cleansing Balm and melt it in between your fingers.
● Massage Strip onto your dry skin on your face and neck in circular motion for 10 to 15 seconds till the product melts away makeup, suncscreen, excess oil, dead cells and other impurities from your clogged pores.
● Soak a clean towel in warm water, squeeze off till dry.
● Now cover your face with the warm towel and let it sit for a minute and
let the steam open up your pores for deep cleansing.
● Wipe off the balm using the same towel and repeat as required.

Toner: Dew Floral Rejuvenating Mist/Toner
A face mist is a great way to keep your skin fresh and hydrated through the day as well as avoid uncomfortable greasiness or stickiness. DEW is enriched with Witch Hazel, Rose, Aloe Vera to Lavender water that not only improves skin tone and texture, but also strengthens your skin's barrier and provides deep hydration for up to 72 hours, reducing the risk of environmental contaminants from entering your skin. The end result is skin that feels refreshed, velvety smooth and well-balanced!

How to use it?
Use as a toner after cleansing or as often as required. Close your eyes and directly spritz on your face. Leave on or tap dry for absorption. For best results, follow up with a serum.

SERUM: Unage Age Defiance Elixir
This magic potion draws in moisture to the skin,boosts Collagen Production and improves skin elasticity. It also tightens skin and provides facelift, promoting radiant youthful skin.

How to use?
Use after cleansing and toning. Place 2-3 drops directly on the skin and gently massage onto the face and neck in an upward direction. Follow it up with a nourishing moisturizer.

MOISTURIZER: Lust Camellia Moisturizing Cremé
Be it parched, dehydrated, dry or oily skin, the solution is simple - use a nourishing moisturizer. LUST is like intense hydration in a jar and boosts the skin's process of cellular repair as well as regeneration. It has Camellia , which is a potent antioxidant that reduces oxidative stress and sun damage, and its natural astringent, anti-inflammatory and soothing properties enhance the skin's natural production of Collagen and elastase. This moisturizer locks in moisture and imparts a dewy radiance all through the day.

How to use?
After completing all the steps mentioned above, scoop some LUST out, massage it in between your palm, warm it up and start applying to your face in an upward motion. Don't forget to apply it down to your neck.
Voila, here's your guide to healthy, nourished skin.

Summary
At the end of the day, there is no substitute for a consistent skincare routine using the right blend of formulas and products to manage your dry skin. Opting for thicker, more hydrating and moisturizing formulas can go a long way too and are the best way to maintain your skin's health and radiance over time!